It is often said that a period of adversity is often followed by good times and vice-versa. It is a circle of life, they say.
Ten years ago, the Indian Cricket team- led by Anil Kumble experienced it to the hilt as after the ugly scenes that had marred the preceding Sydney Test as the Men in Blue turned the tables at probably the most hostile conditions for a visiting side in Australia- the W.A.C.A, Perth.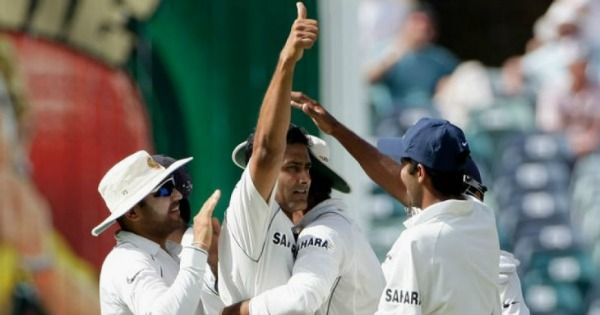 ImageSource@Getty
For Kumble, it was not only a momentous occasion as a leader but also as a bowler as he went on to become only the third bowler in the history of the game to scale Mount 600 [wickets] after fellow spinners in Shane Warne and Muttiah Muralitharan.
The momentous feat arrived, on this day, in 2008 when Jumbo in his trademark fashion sucked Andrew Symonds into a non-existent cut by shooting a faster one outside off, only to end up in the safe hands of Rahul Dravid. Kumble retired later that year adding nineteen more wickets to his kitty against the same opposition in Delhi- a venue where he had become only the second bowler to take ten wickets [10-74] in an innings against Pakistan.
The match also ended up in India's favor as they bowled Australia out for 340 in the fourth innings despite late-order resistance from Mitchell Johnson and Stuart Clarke.