India is extremely lucky to have the services of an experienced campaigner like MS Dhoni and the former Indian skippers' presence is going to be pivotal to the national sides' chances in the 2019 World Cup, reckons skipper Virat Kohli.
Dhoni- the only captain to win all three ICC events: World Cup [2011], WT20 [2007] and Champions Trophy [2013], will turn 38 during the World Cup this year, and while supremely fit, his position came under the corner after a sub-par 2018 where he failed to score a single 50+ plus.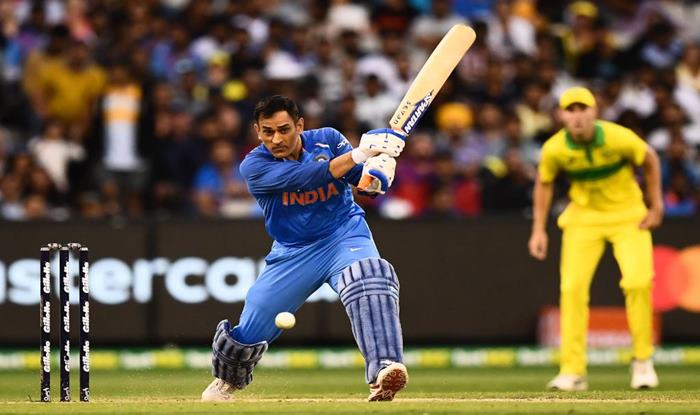 The 37-year-old World Cup winning captain has managed to turn a corner as far as his form is concerned since the start of 2019, scoring more than 300 runs with four half-centuries- three in row Down Under against Australia.
Speaking to India Today in an exclusive interview, skipper Virat Kohli stressed on Dhoni's immaculate understanding of the game and how he was fortunate to have a brain like Dhoni's in his side.
"He is one person who knows the game inside out, who understands the game from ball one to 300 on the field," Kohli told India Today. "I won't say it is a luxury to have him, but I am fortunate to have a mind like that behind the stumps."
Dhoni relinquished captaincy from white-ball cricket in January 2017 and with his form and ability to finish off games like he used to in the past on the vane, his position in the side came under the scanner with both fans and pundits calling for his head from the ODI set-up in favor of the precociously talented Rishabh Pant.
The year 2018 saw Dhoni's form with the bat reached its lowest point as the former charismatic leader failed to get any sort of rhythm to his batting [252 runs from 18 games at an average of 25.20], testified by his strike-rate of 68.10.
Skipper Virat Kohli who has always been vocal about MS Dhoni's importance to the side reckoned that it was important to give the former Indian captain some space.
"It was important to give him space, for which people did not have much patience at that time. Now after 12 months, people are saying he is the most important factor in the World Cup, which is true. We knew deep down all along," Kohli said.
With India's middle-order still heavily dependent on Kohli and Dhoni, the latter's form will be crucial to the sides' fortune in the 2019 mega-event.
India will start their 2019 World Cup campaign on June 5th against the Proteas in Southampton.