The Big Picture
Another season of the Indian Premier League is done and dusted and what a season it turned out to be. The 2019 season had everything: pulsating hitting, No-ball controversy, last-ball finish, Super-over and off-course a nail-biting finale to top it all.
In the end, Lasith Malinga's well disguised slower ball nailed Shardul Thakur in front of the wicket to help the Mumbai Indians win an unprecedented 4th IPL title.
Here are all the numbers from the 13th edition of the IPL-
Most runs in the tournament- Orange Cap
2015, 2017 and 2019. These three seasons will forever be remembered for the title-winning heist of the Mumbai Indians. But, one thing that has been a constant with a Mumbai Indians' victory is David Warner's swashbuckling returns with the bat. The former Australian vice-captain made an imperious return to the IPL after missing out on the action last year and the fact that he completed close to 700 runs [692] in just 12 games highlights the left-hander's dominance.
Most runs in the 2019 season-

David Warner- 692 runs in 12 games @69.20

KL Rahul- 593 runs in 14 games @53.91

Quinton de Kock- 529 runs in 16 games @35.27

Shikhar Dhawan- 521 runs in 16 games @34.73
Most wickets in the season- Purple Cap
You've got to love the child-like energy of Imran Tahir. Generally, a calm character off the field, Tahir's celebratory run after taking a wicket is now a part of the folklore. For Tahir, every wicket and the subsequent celebratory run is the culmination and realization of all the hard work he has put in in his formative years. Tahir was one of the torchbearers for CSK's 2019 campaign- spearheading the bowling unit- as the South African claimed 26 wickets in 17 games and was awarded the Purple Cap.
Second, on the list was Kagiso Rabada. The fact that Rabada finished with 25 wickets after playing five games less than the table-topper Tahir goes to show the kind of impact the South Africa pacer had in a hugely successful campaign of the Delhi Capitals'.
Most wickets in 2019 IPL-

Imran Tahir- 26 wickets in 17 games @16.58

Kagiso Rabada- 25 wickets in 12 games @14.72

Deepak Chahar- 22 wickets in 17 games @21.91

Shreyas Gopal- 20 wickets in 14 games @17.35

Jasprit Bumrah- 19 wickets in 16 games @21.53
Highest Strike-rate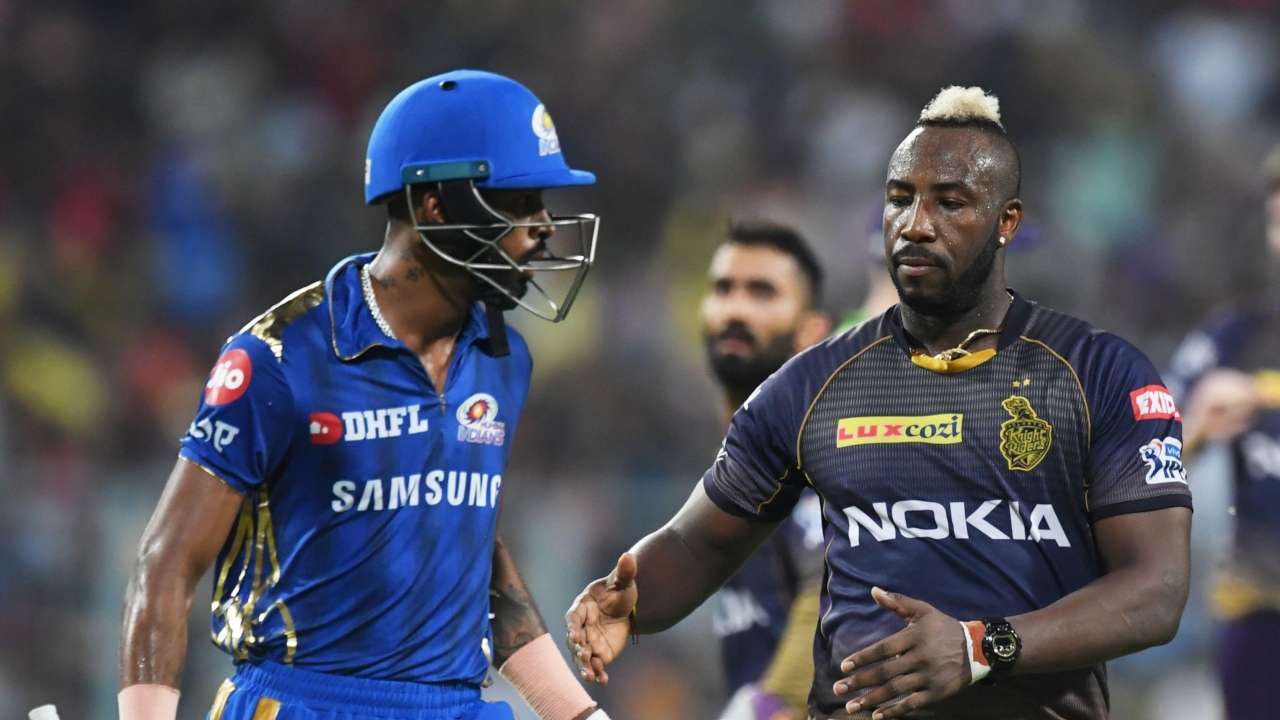 Andre Russell and Hardik Pandya were easily the standouts in the 2019 edition when it came to striking the ball, and it was best displayed in an MI vs KKR game where Russell and Pandya outmuscled each other in a battle of power-hitting.
Highest Strike-rate in 2019 IPL-

Andre Russell- 510 runs @204.82

Hardik Pandya- 402 runs @191.43

Rishabh Pant- 488 runs @162.67

Moeen Ali- 220 runs @165.41
Most sixes in the tournament-
Andre Russell became only the second batsman to rack up more than 50 sixes in a single IPL season; the first one being Chris Gayle who has achieved the feat twice. Russell was also awarded the MVP of the season.
Most sixes in the 2019 IPL-

Andre Russell- 52

Chris Gayle- 34

Hardik Pandya- 29

Rishabh Pant- 27

AB de Villiers- 26
Best bowling strike-rate
With a minimum sample space of 5 games, Khaleel Ahmed had the best strike-rate in the 2019 IPL. The left-hander, albeit a bit expansive, claimed 19 wickets in the season at a strike-rate of 11.00.
Best bowling strike-rate in 2019 IPL-

Khaleel Ahmed- 11.00

Kagiso Rabada- 11.28

Shreyas Gopal- 14.40

Imran Tahir- 14.85
Emerging players
The IPL is a land of opportunities and it was proved again this season. Whole Shubman Gill won the award but the likes of Rahul Chahar [1-14] who bowled brilliantly throughout the season, Sam Curran and Rajasthan Royals' Riyan Parag tuned heads with their precocious talent. While Parag became the youngest to score an IPL fifty, Curran also played a crucial role for KXIP- the most memorable being his hattrick against the Delhi Capitals' that won the game for his side from a nearly improbable situation.
Hattrick-
We saw two hattricks this season and both of them came in the most unusual of circumstances. While Sam Curran's hattrick helped his side KXIP pull off an improbable win against the Capitals', Shreyas Gopal's hattrick came in a rain-curtailed 5-over a side contest against RCB. The hattrick was even more special considering the names that Gopal dismissed- Virat Kohli, AB de Villiers and Marcus Stoinis.
Players who took hattrick in the 2019 season-

Sam Curran- KXIP

Shreyas Gopal- RR
Most catches in the season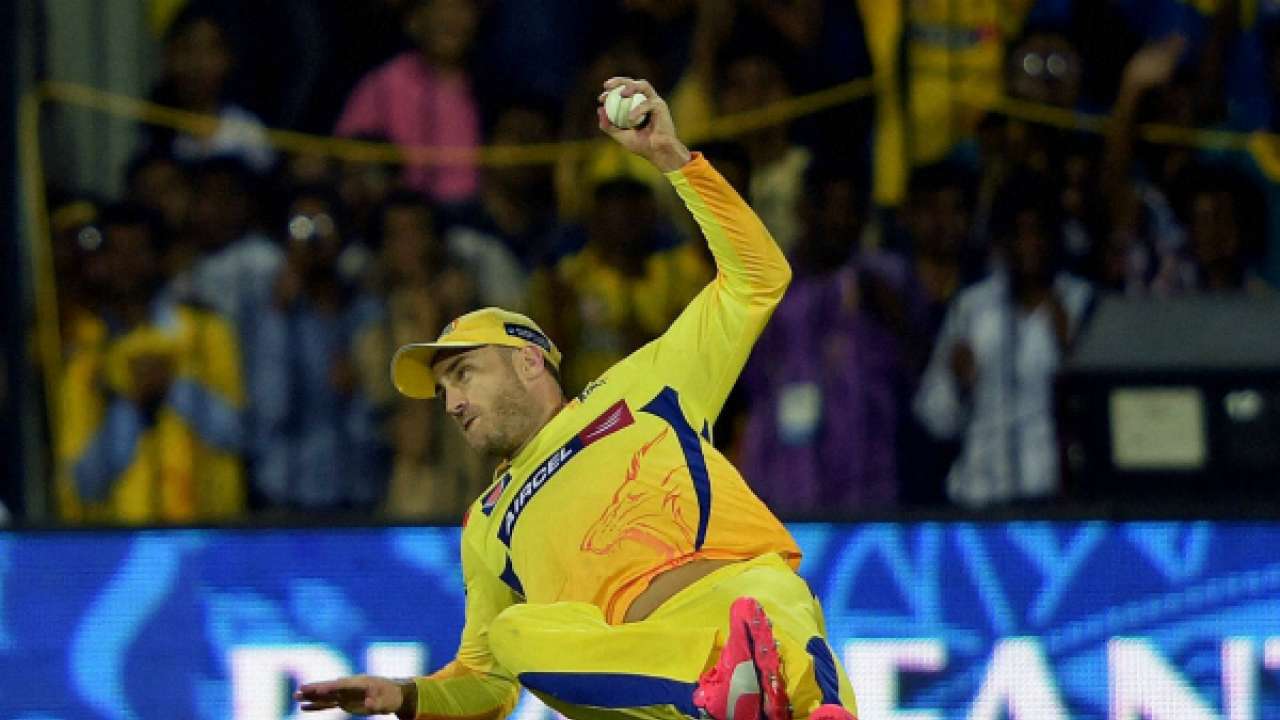 It is fair to say that the 2019 edition was not a good season as far as catching was concerned. Catches were dropped in almost every game including the final where Shane Watson was dropped thrice. But there were fielders who made the most of their opportunities and caught almost everything that came their way.
Most catches in a season-

Faf du Plessis- 12 catches in 12 games [1/inning]

Hardik Pandya- 11 catches in 16 games [0.687/inning]

Deepak Hooda- 10 catches in 11 games [0.909/inning]
A record 4th title for the Mumbai Indians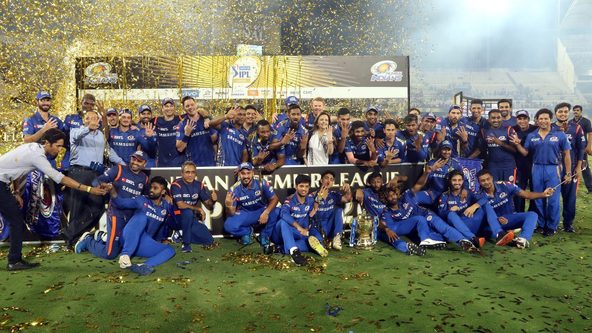 The Mumbai Indians seems to relish the odd years, as, after 2013, 2015 and 2017, they went on to claim their 4th title under Rohit Sharma by beating the Chennai Super Kings by one run in what turned out to be a humdinger of an encounter.
Most IPL titles by a franchise-

Mumbai Indians- 4 [2013, 2015, 2017 & 2019]

Chennai Super Kings- 3 [2010, 2011 & 2018]

Kolkata Knight Riders- 2 [2012, 2014]